Senior Dog Insurance
Those that own older dogs often wonder whether or not they should purchase pet insurance at all, considering their premiums will be expensive or unavailable. It can even be confusing to know what age constitutes a "senior animal," especially if your pup is young at heart.
Although it's better to enroll your dog in a policy when they're young, you can still get insurance for older animals as doing so may help you save your pup and wallet from late-age health concerns. Here's what you need to know if you're considering pet insurance for your senior dog.
What Types of Pet Insurance are Available for Senior Dogs?
Insurance companies that offer senior cover typically stick to accident/illness plans.
Accident/illness plans cover treatment and procedures related to common illnesses and physical accidents. Accident-only plans are available but only cover injuries. Supplement pet wellness plans can be used as an add-on to cover routine care like teeth cleaning and grooming.
Some companies will provide pet insurance for older dogs once they become seniors, others will offer unlimited coverage, and some won't cover older pets at all. It's important for you to compare the best pet insurance policies based on your dog's age and breed for a better deal.
At What Age do Insurance Providers Consider a Dog "Senior?"
Each provider has a unique set of guidelines that determine a dog's coverage eligibility depending on their size, breed, and age. Most companies will follow these guidelines:
Small dogs become seniors at age 11

Medium dogs become seniors at age 10

Large dogs become seniors at age 7
Insurance companies will also consider the dog's average lifespan, as Bernese Mountain dogs can live for 6-8 years, but another large breed, the American Alsatian, can live for 15.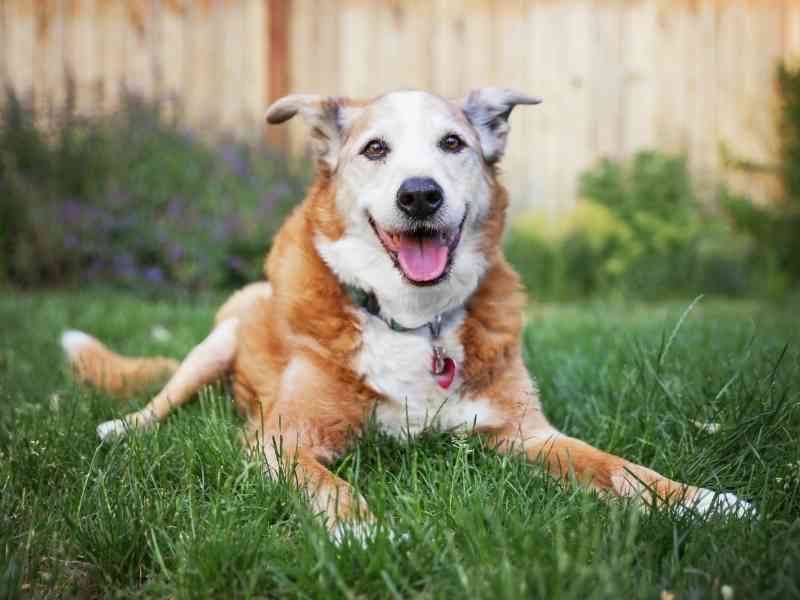 Is Senior Pet Insurance Expensive? How Can I Lower Costs?
Senior pet insurance is more expensive than policies made for young or adult pets. This is because older animals are at a higher risk to providers as they're more prone to health problems. Breed-specific problems can also jack up premiums as your pet ages.
However, it's still necessary to purchase a plan for your senior pets because they'll save you a significantly large amount of money once your pup starts experiencing health problems.
There are a few ways you can save on senior-specific insurance, including:
Selecting insurance that offers a lower reimbursement percentage

Getting a multiple pet discount if you sign up with the same provider

Committing to lifestyle changes that benefit your senior pets

Use preventative care measures to prevent worsening symptoms
Keep in mind that no pet insurance company will cover your dog if they have pre-existing health conditions. If you get rejected, try other insurance companies or start saving for a rainy day.
Does Senior Pet Insurance Cover Euthanasia?
Some insurance companies will cover euthanasia. Check the policy's coverage details first, but if you can't find it there, try their "other" section. If the insurance company doesn't cover euthanasia, they may cover end-of-life care, like burial or cremation costs, which are expensive.
Is Pet Insurance Really Worth It for Senior Dogs?
Pet insurance is always a worthwhile investment at any age, even for older pets. 50% of older dogs develop cancer at some point in their lives, and if you don't have the funds to cover it, you could be out thousands of dollars. On average, radiation therapy costs $7,000-$10,000.
What's more, several dogs can live 5-7 years longer than their life expectancy through proper care, which is worth its weight in gold. Whether your furry friend has a serious health condition or none at all, pet insurance can cover most of the costs of preventive and emergency care.
Article Written by Author: Nadine Westwood