Considering Dog Adoption?
Congratulations, adopting a dog is a big decision, especially for first-time dog owners. What breed will suit me, my family, and our lifestyle? Should I adopt a puppy or an older dog? Would a big dog or a smaller dog be the best match? How will I know what particular dog personality would be a good match? What preparations will I need to make within my home? There are many factors involved in making the right choice. Importantly, this is a process that should not be rushed or entered in to lightly. Take time to consider the realities and allow your instincts to factor into your ultimate choice.
For All Dogs In Shelters, the Statistics Are Dismal.
According to The Humane Society of the United States (HSUS), 6 to 8 million dogs and cats enter shelters each year, with 3 to 4 million of those euthanized. Although some puppies are killed, younger animals often steal the show at adoption events as adult dogs quietly sit alone. "Older animals, animals with special medical or behavioral needs, and the more plain and nondescript animals are more difficult to adopt than puppies and kittens," says Inga Fricke, director of Sheltering and Pet Care Issues for the HSUS.
She further says that larger dogs also tend to be more difficult to adopt than smaller dogs because of the "cuteness" factor and because many Americans tend to live in urban areas and perceive smaller dogs to be a better fit.
San Francisco SPCA spokeswoman Jennifer Lu says that her organization also has trouble finding homes for special-needs dogs, even if those needs are minimal. "Any factor adding a layer of responsibility may change the commitment level, with people concerned about the financial commitment," explains Lu.
Adopting a Dog Online
The advancement of modern technology has brought with it the option of adopting a dog online. The online adoption process is straightforward. You go onto the website to complete a questionnaire outlining what sort of dog you are looking for. Depending on the site, you may be asked some lifestyle questions to find your perfect match. There are now many websites available where you can find your ideal match. Our top dog adoption websites are:
When the perfect match is achieved, the result is experiencing one of the most rewarding forms of companionship you could imagine. When cared for properly, a dog can certainly be your best friend, offer loyalty, share your joy, be by your side when feeling down, and provide excellent opportunities to keep a good physical fitness level.
Which Dogs Are Least Likely to be Adopted?
The American Staffordshire Terrier, Pit Bull, and Chihuahua are the top dog breeds that are least likely to be adopted from shelters. There may not be an apparent reason why this is, except that these breeds are prevalent. Because of their popularity, many more end up in shelters compared to the less common breeds.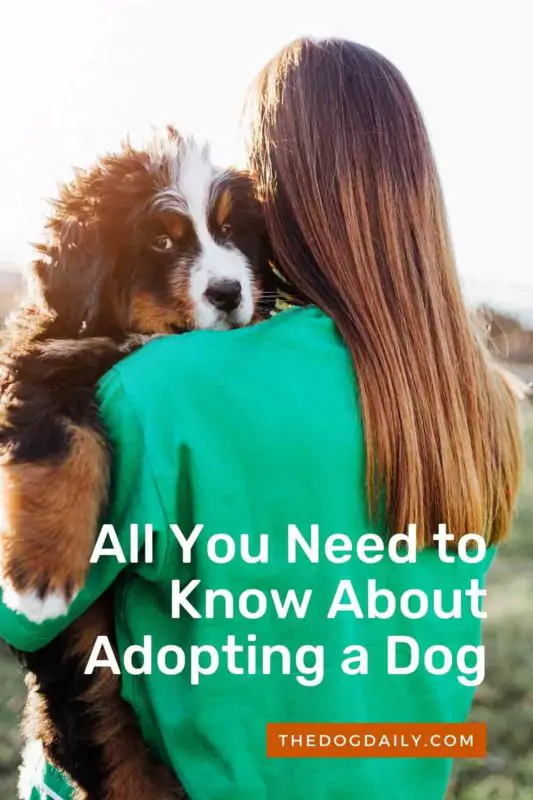 Our dog adoption posts below include articles, opinions from qualified professionals, facts, and considerations that will assist in making your dog adoption decision an easy one.