What are the Benefits of Owning a Senior Dog?
Older dogs might not fill a home with happy chaos as energetic puppies do, but these senior pets still enrich our lives in so many ways.
Adjustments Make for a Happy Senior Dog
Panda, a 15-year-old Beagle, was just a 7-week-old puppy when Cathy Perry Glass brought her home. "To me, she is like my first teddy bear, which is still cherished after so many years," says Glass. "Like my bear, Panda has aged over the years. Her once-svelte beagle figure now has myriad lumps and bumps. We communicate through sign language and touch, but to me, she is more beautiful than ever."
Just as life with a new puppy takes adjusting, you and your senior dog will fare better if you make accommodations, says Glass. "Living with a senior dog can be a joy. Making a few changes as your dog ages can keep you both happy," she says. For example, Glass uses a pet stroller to take Panda on outings. Teaching Panda signs helps Glass continue to communicate with her. She is vigilant about taking Panda for regular veterinary checkups. Owners of senior dogs need to stay on top of age-related health conditions, says Glass.
Pay attention, and you'll find benefits to living with an older dog. "Older dogs focus well and can learn new things," says Glass. Panda still loves a good snuggle and scratch under the chin.
Still Sharing the Love
Linda A. Kerns' 12-year-old Shetland sheepdog, Stormer, still accompanies her everywhere she goes. "He comes to work with me every day and rests in his bed next to my desk," says Kerns, who maintains a law practice in Philadelphia.
Stormer serves as both inspiration and support to those around him. "I am a divorce lawyer, and Stormer earns his keep by greeting clients and providing everyone he meets with loyalty and love, something that a divorce client desperately needs," says Kerns.
You might be surprised to find many senior dogs still bring energy to everyday life. "Even though he is in his golden years, he still acts with the enthusiasm of a puppy."
Magic, a Golden Retriever mix, turns 16 on March 15. "He's not as spry or as sharp as he was, but he's still the great teacher he has always been, just different lessons now," explains owner Debra Atlas, an environmental journalist based in Northern California.
As a young dog, Magic would sneak toys in and lay them beside her chair as Atlas worked. "When I was ready to take a break, I'd move and suddenly see it. The lesson was: There's always time to play!" says Atlas. Now, it is her turn to remind Magic about playing. "When I say 'playtime' and bring out a toy, he suddenly lights up with joy," she says. As Magic has grown older, he has become more affectionate.
"As he's become old this year, I've realized how much he's taught me over the years and how important those lessons have been to the quality of my life, my inner strength, and my ability to give and receive love," says Atlas.
Saving Senior Dogs
David Hendrickson, CEO and founder of skateboard company Hendrick Boards believes in older dogs' value so much that he works to aid their adoption. His company supports adoption programs such as those that match senior dogs with senior citizens.
"To me, it is all about providing a senior dog with love and companionship during their last beautiful lives," says Hendrickson. "It is all about giving them love and being loved in incredible ways back."
This article was written by Author: Kim Boatman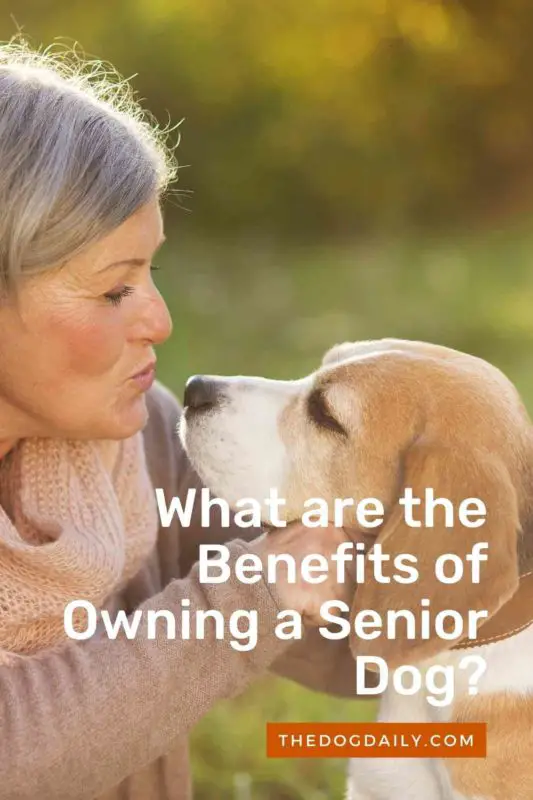 Our posts on caring for your senior dog include articles, opinions from qualified professionals, facts, and considerations that will assist you with maintaining a healthy and happy senior dog.